Welcome To

Log Cabin Auto Service
Log Cabin Auto Service, located in Tenafly, New Jersey has been a trusted name in automotive repair for over half a century. By incorporating precise diagnoses, careful repair, and upstanding customer service, we see to it that all of our customers' auto needs are fulfilled at each visit.
About Us
Log Cabin is fully insured and employs ASE® Certified technicians. We stand proudly behind our work and go above and beyond to ensure our customers are satisfied. Trust and integrity are values sometimes forgotten in the automotive industry. We are family-owned and will treat you like part of ours. As a Log Cabin customer, you can be confident your best interests are always in mind. We are located in the heart of Bergen County, NJ and only 8 miles from the George Washington Bridge. We offer conveniences such as 24-hour drop-off, roadside assistance, towing, shuttle service and vehicle pick-up and delivery.
What We Offer
We specialize in everything from oil changes to complete restorations on all types of vehicles. Be it new, classic, vintage, exotic, foreign, domestic -- Log Cabin has you covered.
Check Engine Light Diagnostics
Oil and Filter Changes
Suspension and Brake Systems
Engine Tune-Ups
Batteries and Charging Systems
Belts and Hose
Heating and Cooling Systems
Tires and Alignments
Mufflers and Exhaust Systems
Classic Car Restoration
Exotic Car Customization
Read More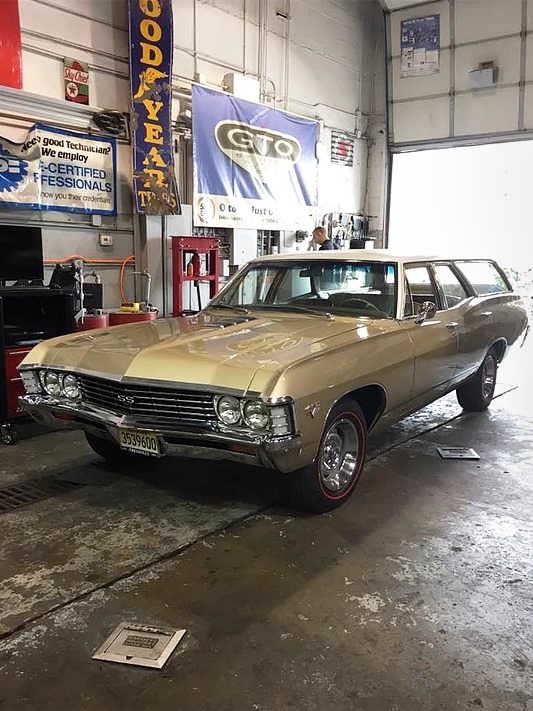 What Our Customers Say
My go-to for anything car related! The staff is courteous and knowledgeable. Would trust these guys with my baby......
Josh P, Yelp
Being a young female, I am always afraid to go to an auto shop since I knew pretty much nothing about cars and can easily be ripped off without even knowing. Log Cabin is the only place I will take my car due to their honesty, amazing customer service, and fair prices. Everyone there made me feel comfortable when asking questions about my car…...
Amanda. A, Yelp
Awesome service - reliable and efficient! Highly recommend!...
Lisa.M, Facebook
Been dealing with Log Cabin for 12 years. Tony and crew are great people. Better than that, they know what they're doing --and they're reasonably priced. That's always a plus because not being able to afford a good mechanic is the same as not knowing one....
Bill O, Google Places